One Gospel. One Church.
One Mission.
Miracle Baptist Church seeks to glorify God by centering on the gospel of Jesus Christ, by gathering as the assembly the Bible calls us to be, and to carry Christ's mission into our community and the world.
One Gospel
We believe the gospel "is the power of God unto salvation for everyone who believes" (Romans 1:16). Jesus Christ is our starting point, our finishing point, and our center. The death, burial, and resurrection of Jesus is the focal point of our story. Our risen Savior is our purpose, our source of life, and our hope for tomorrow.
One Church
We believe God established the church to be the visible body of Christ on this earth until He returns. We exist to behold and worship Jesus together in community and to wait eagerly for His coming. The Bible instructs us clearly how God intends for us to operate and interact in this world.
One Mission
We believe that our mission is not our own – it comes directly from Jesus Christ: "All authority in heaven and on earth has been given to me. Go therefore and make disciples of all nations, baptizing them in the name of the Father and of the Son and of the Holy Spirit, teaching them to observe all that I have commanded you. And behold, I am with you always, to the end of the age" (Matthew 28:18-20).
For more about Miracle's Statement of Faith, click here.


MBC Staff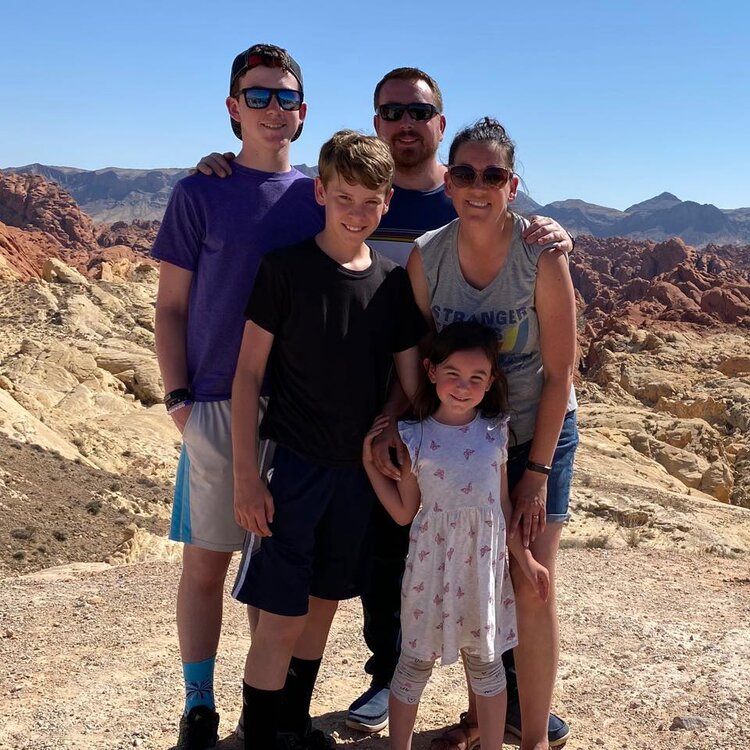 Ben Morrow
Senior Pastor
The Lord called me to be Senior Pastor for the beautiful people of Miracle in October of 2021. I enjoy the privilege of teaching others to savor Christ and follow Him because of the marvelous salvation He brings.
I am married to my college sweetheart, Beth, and we have three rambunctious kids: Joseph (the fun-loving three-point shooter), Nathaniel (our deep-thinker and group leader), and Zoe (the family mascot and extrovert).
My messages tend to push toward beholding the glory of God, experiencing Him in His fullness, following a biblical model, and applying His principles in community. I love learning and I love teaching; yet I long for the day when I won't have to learn or teach, but we'll simply know Him as we are known. 
In the meantime, my downtime hours usually include typical guy stuff (a sporting event, a screen, a good book, playing UNO on the floor with my daughter…).
Jonathan Elder
Associate Pastor
As the Associate Pastor I wear many hats while serving Miracle. My main passion and focus is on our family ministry. 
Having been in ministry for over 20 years I've found a love for discipling students and children and joining their parents to develop spiritual disciplines. There's a high expectation at Miracle that parents are studying with, praying with, and talking to their kids about their faith. We're here to supplement and support what's happening at home.
My wife and I have two daughters of our own so my desire is to grow a ministry where they can thrive; serve God and their community, and share the gospel.
In my spare time you can find me playing all sorts of tabletop or video games. I love the social aspect of playing together so I try to get friends and family around a table whenever I can.